EPV Plastics / General Rubber Fabrics

Please Call 870-735-4848
Vinyl Cleaner
A Formula Specifically Designed To Clean While Protecting Your Vinyl Table Covers
Shop Now!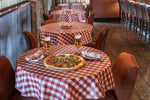 Americo Table Covers
Commercial Grade Vinyl Table Covers
Custom cut vinyl table covers made to order and made to last. With over 300 in house colors and patterns and the option of custom designs and logos, Americo Vinyl & Fabric is the top choice for a remodel, new construction, or just a simple refesh of your interior.
Our main customer base includes restaurants, hotels, sporting venues, churches, nursing homes, schools, amusement parks, casinos, and confrence centers. But we are happy to make a table cover for anyone!
Any Shape, Any Size, No Minimum!
(custom vinyl table covers, linens, vinyl rolls, table padding, runners, toppers, napkins, etc.)
Shop Now!
Nordic Shield
Nordic Shield features bulk roll vinyl tablecloth, including oil cloth and flannel backed vinyl tablecloth; window clear plastic; professional upholstery expanded vinyls; self adhesive decorative vinyl; lace vinyl; rug-runner-extra heavy, table pad; finished prepackaged tablecloths; display racks and converting services. Roll products sold by small roll put-ups or master roll.
Main clientale includes; Retail distributers; institutions, manufacturers; variety stores; food stores; drug stores; fabric stores; lumber yards; hotels; churches; nursing homes; schools; and camps.
Shop Now!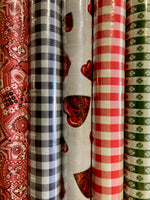 EPV Plastics
EPV flexible film and rigid film PVC inventories specialize in Super Class and Regular Double Polished Clear, Frosted Clear, Rigid and Converting Services such as slitting, sheeting, cutting, interleaving and put-up changes. EPV maintains large and varied PVC Film inventories which enable clients to issue an order and then pick and choose from many different film product types, gauges, widths, and "hands." If the order is shipped "as is" ...meaning without converting, then the shipment will usually occur the same or next day. If converting is required, then all converting is done in-house which enables us to ship faster than most others for precision converted products. 
Main Clientale includes; Distributers; Heat Sealers; Vinyl Fabricators; Book Binders; Laminators; Window, Clean Room, and other Manufacturers; Thermal Formers; Printers; Convention Centers and Distributers.
(Vinyl Films (PVC); Super Class Double Polished and Frosted Clear Films; Professional Upholstery; Expanded Vinyls; Flexible Opaque and Clear Rigid Films. 
Converting Services; Slitting, Sheeting, Interleaving and Put-up Changes)
Please Call 870-735-4848
Americo Restaurant Supply
Is a family owned small business located in Arkansas. We take pride in our customer service and our products. Our mission is to be your one stop shop for all your restaurant furniture and tableware needs.
We offer various tables, chairs, tablewares, and much more! And our product line is growing quickly!
Visit Our New Restaurant Supply Site!

Your Source for Quality Vinyl Table Covers, Vinyl Upholstery, Linens and Laminated Fabrics
Americo Vinyl & Fabric has been manufacturing top-quality vinyl and laminated fabrics for table covers and upholstery projects at competitive prices for more than half a century. Our new line of linens help develop your style, whether your décor is contemporary or traditional, upscale or casual, Americo's easy-care table covers and coordinating upholstery vinyls can create the perfect ambience. We also offer the best terms in the industry with low or no minimums, free swatches, made-to-order table covers, and custom cuts from in-stock roll goods.
Our Photo Galleries are filled with design ideas for every decorating style and taste.